NAMI Michigan Honors 2017 Tickets
Reserve Your Hotel Room and Purchase Your Tickets For NAMI Honors 2017
NAMI, the National Alliance on Mental Illness, is the nation's largest grassroots mental health organization dedicated to building better lives for the millions of Americans affected by mental illness. We accomplish this through advocacy, education, support and leadership. A key component of our leadership is recognizing the dedication and contributions of the many volunteers, professionals and organizations who work tirelessly to improve the lives of everyone affected by mental illness. Unfortunately, sometimes the efforts of these heroes seem to go unnoticed. We're going to change this!
Join NAMI Michigan Saturday, March 25, 2017 as we walk the red carpet to honor Michigan's Heroes of Mental Health. This Premier Black-Tie Gala Event promises to become the standard for recognition of individuals and organizations dedicated to improving the lives of everyone affected by mental illness in Michigan. Help us recognize, encourage and support those who are dedicated to caring for Michigan's most vulnerable population.
We will honor outstanding individuals and organizations in the following categories:
Administrator
Advocate
Business
Caregiver
Clinical Professional
Educator/Education System (university and secondary school)
Hospital/ Managed Care Organization
Legislator
Media (print, radio or television)
Peer Support
Physician
NAMI Affiliate
NAMI Volunteer
NAMI Program Manager
Please take this opportunity to nominate a hero, walk the red carpet, or sponsor is wonderful event.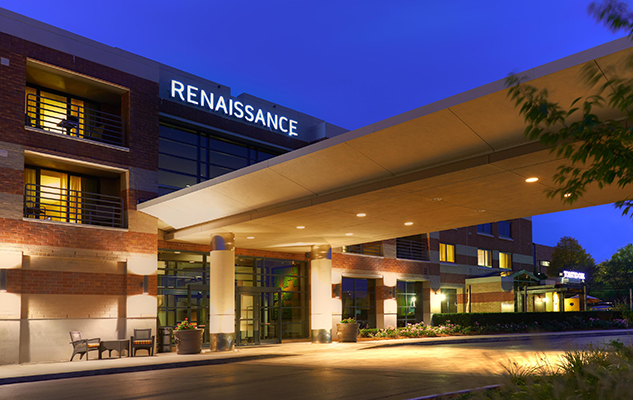 The Baronette Renaissance of Novi, Michigan will host the NAMI Michigan Honors Black-Tie Gala. Located at 27790 Novi Rd. (Twelve Oaks Mall), The Baronette, Novi's premier luxury hotel is the ideal place to celebrate our heroes. Not only will you find unmatched facilities and service, but we work with only the best vendors in the area to ensure our event is flawless. The event starts at 6pm.
Ticket price includes:
Valet Parking
Coat Check
Red-Carpet Reception
Cocktail hour featuring Premium Open Bar
Hors D' Oeuvres
Fabulous dinner
Champagne (or sparkling cider) Toast
Live comedy by Detroit's own COCO
Tickets are $150.00 per person; $1,200.00 per table of eight
Special Honorees in attendance:
Lt. Governor Brian Calley – In 2016, the Lt. Governor displayed exemplary leadership on mental health issues by forming the 298 Workgroup, advocating for the Restraint and Seclusion Law and improvements in Kevin's Law (Assisted Outpatient Treatment).
Allison Schmitt – In 2016, the Lt. Governor displayed exemplary leadership on mental health issues by forming the 298 Workgroup, advocating for the – Depression does not define this 8-time Olympic Medalist from Canton, MI. Allison displays tremendous leadership by being outspoken about her own struggles. She exemplifies the NAMI belief, "Recovery is Possible!"
Relax and enjoy the evening! If you live outside metropolitan Detroit, stay the night. Uniquely modern charm defines the Baronette, with its vibrant atmosphere, where you'll find supreme comfort in each room. We reserved a group of rooms at the special rate of $119.00 for our overnight guest. Just click the link below to reserve your room.
Purchase Your Tickets By Completing The Form Below
---