2019 NAMI Honors Awardees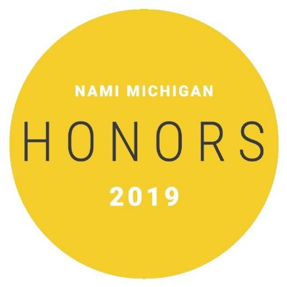 I want to take just one more opportunity to thank and congratulate everyone who made our 2019 NAMI Michigan Honors Black-Tie Gala a success, especially our nominees and winners. As I have said many times before, I consider us all WINNERS; those nominated, those who took home awards, those in attendance, and most importantly all of us who in any way work to build better lives for everyone affected by mental illness.
NAMI Michigan Honors is more than an awards event, it's a time for us to appreciate and celebrate each other for all we do throughout the year. So, if you have not taken the opportunity to attend in the past, I encourage you to plan to attend March 14, 2020.